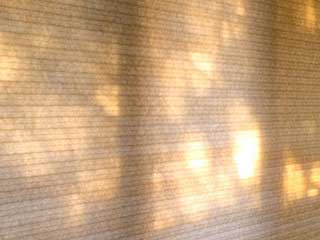 If you want your shades to do more than just be a pretty cover for your windows, there's a wide range of options with all sorts of extra features. One of the most popular window covering options that exist today is cellular shades, which – apart from being excellent room darkening and glare reducing shades, also provide added insulation. Their ability to reduce heat transfer makes them a welcomed addition to most homes and office spaces.
Thermal Efficiency Equals Economic Efficiency
Do you insist on paying more for electricity than you have to? Of course not. No-one does that. Most home and business owners are always looking for new ways to lower their monthly utility bills. Well, if you want a simple way to save on electricity, consider installing cellular shades on some, if not all, of your windows. These coverings serve as an air barrier that will lower the amount of escaping hot air, and thus save you money on heating. Cellular shades will be just as useful during the hot summer months, keeping the cool air you maintain indoors from mixing with the blazing heat of the outside world.
How Do Cellular Shades Work?
What makes these thermally efficient window treatments so effective is their unique structure. Cellular shades owe their titular name to the pockets of air created by their special pleated design. These pockets, or 'cells', form a kind of air buffer that prevents heat from traveling into or out of the room through the window. That means whether it's summertime or halfway through the winter season, cellular shades will help keep your HVAC unit from overworking.
Can't Beat Custom Made Cellular Shades
If you do decide to get these special window treatments, it's very important that you have them custom made to fit the dimensions of the windows in question. Cellular shades need to cover the entire glass panels to be as effective as possible. When you contact Motorized Blinds & Shades San Diego, maximum efficiency is exactly what you get. For more information about the range of material, design, and texture options available to you, schedule a free consultation appointment.